Thanks to host Joseph Mosconi, I read at the Poetics Research Bureau in Los Angeles from two recent computer-generated books. Sophia Le Fraga and Aaron Winslow read with me on this evening, on July 21.
I have now posted 360 video of my readings of both The Truelist and Hard West Turn.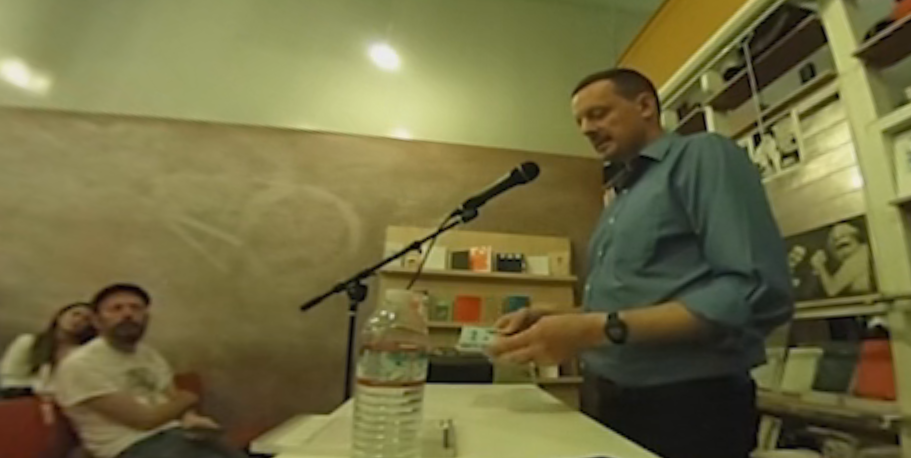 I read from The Truelist (Counterpath, 2017). The Truelist is available as an offset-printed book from Counterpath, as a short, deterministic, free software program that generates the full text of the book, and as a free audiobook, thanks to the generosity of the University of Pennsylvania's Kelly Writers House, its Wexler Studio, and PennSound.
After this, I read from Hard West Turn (Bad Quarto, 2018), a computer-generated novel about gun violence in the United States, the first of a series. Each novel, copy-edited by the author/programmer, will be re-generated annually for release on July 4. Hard West Turn (2018) is available in print in a very limited edition, only 13 copies for sale + 3 artist's proofs. The short free software program that generated the text is available as well. The first draft of this project was done as a NaNoGenMo (National Novel Generation Month) program in November 2017.