For two weeks only (today through October 23), my limited-edition computer-generated book, Hard West Turn, is available for reading in an installation at Time Farm, underneath the MIT Press Bookstore, 301 Massachusetts Ave, Cambridge, MA.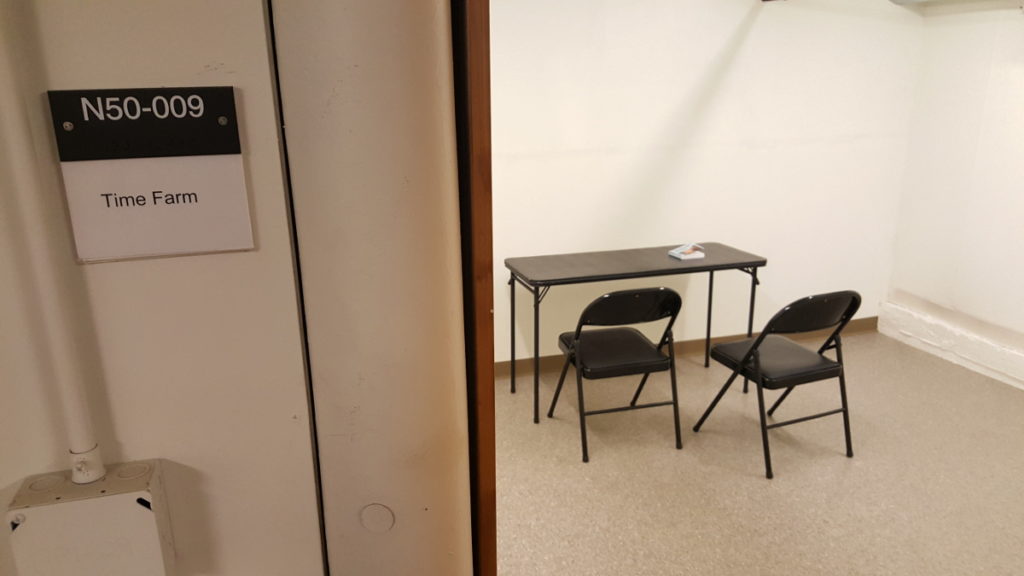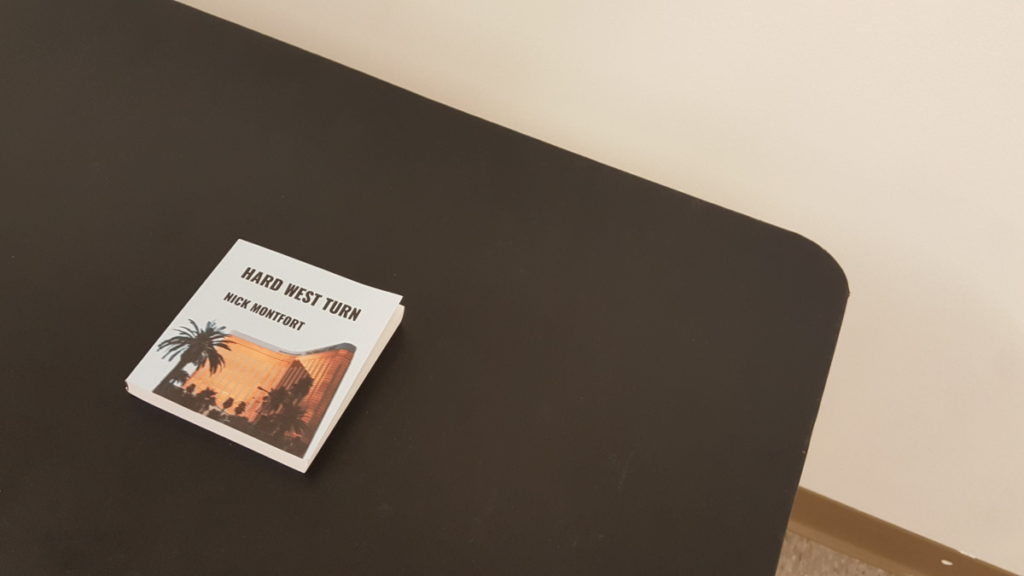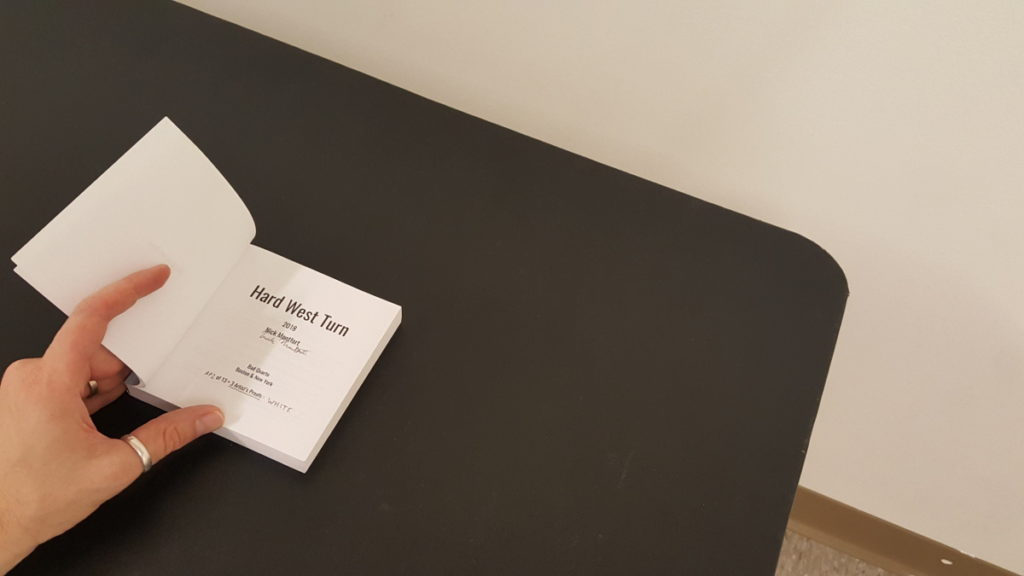 Hard West Turn is a computer-generated novel about gun violence in the United States. The copy exhibited is one of three artist's proofs; only 13 copies (one for each of the original states) were made for sale. The generating program is free software, but the specific copy-edited text of this book has only been made available in print. Hard West Turn will be regenerated annually for limited-edition publication each July 4.
Consult the staff of the MIT Press Bookstore for access to Time Farm. Visitors are asked to remain for an hour without using devices such as phones or computers.