I'm delighted that Flash: Building the Interactive Web by Anastasia Salter and John Murray has just been published by the MIT Press.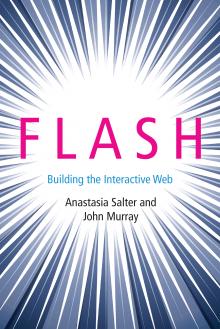 This is an excellent study of an influential software platform – our first such study in the Platform Studies series – and it both traces the history of the platform, its development and the contexts in which it arose, as it also covers many famous and representative Flash productions.
Mark Sample writes of it, "Combining historical research, software studies, and a deep appreciate for digital creativity, Salter and Murray dramatically explore Flash—whose very ubiquity has heretofore made it transparent to media scholars—as the defining technology for a generation of artists, storytellers, game designers, and Web 2.0 companies."
Dene Grigar calls it "a must-read for all scholars and artists of digital media," while Aaron Delwiche names it "the best and most provocative work I've encountered about emerging technologies since the publication of The Cyborg Handbook."
Flash is still with us, but Salter and Murray nevertheless take up the difficult task of providing the historical context for this platform's creation, from the days before it supported general-purpose programming through its dominance on the Web. The relevance of this book is not limited to a particular product (now, but not always, an Adobe product). It extends to the Web to interactive computing overall.