Hey, lookit here. Not only is 10 PRINT CHR$(205.5+RND(1)); : GOTO 10 (by Nick Montfort, Patsy Baudoin, John Bell, Ian Bogost, Jeremy Douglass, Mark C. Marino, Michael Mateas, Casey Reas, Mark Sample, and Noah Vawter, MIT Press, 2013) available for free online as a Creative Commons PDF, and available in the original harback edition that MIT Press published, it's also now in paperback.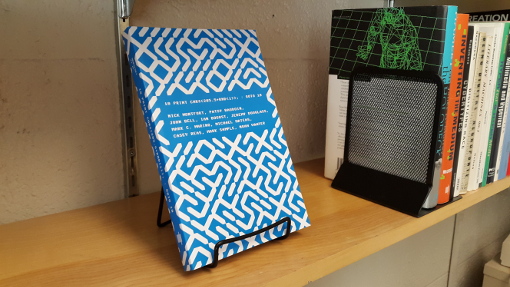 The paperback looks beautiful, by the way, thanks to the design work and attention of our co-author Casey Reas.
Here's the MIT Press page with both the hardcover and the paperback.