A recent production of mine, Running All Night, was shown at Babycastles in New York recently during the Playdate, July 23-August 7, 2015.
The piece is a 128-byte Commodore 64 program that functions as a clock or timer. It was executing during the whole show and presented a different image every moment of the day. Here's once glance as what it looked like as it ran on a TV turned to face the window.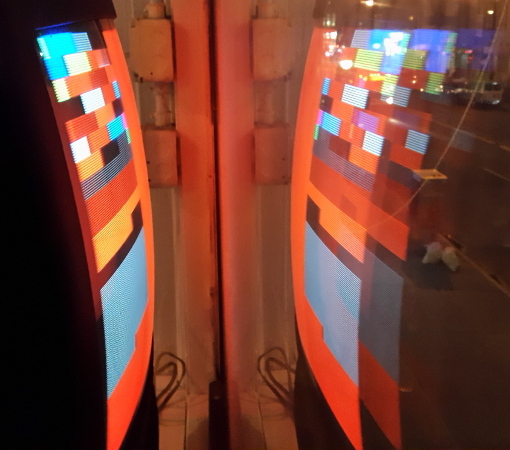 There was also a TV inside and a single page (dot-matrix printed) of the assembly source code.