I had a great time speaking with people and giving a talk about Curveship, my interactive fiction and interactive narrating system, at Tufts University today in the Department of Computer Science.
Next up is my panel discussion with two others at the Boston Book Festival. It's on Saturday at 10:30am in the main auditorium of the Boston Public Library. If you read the following incisive paragraph very carefully …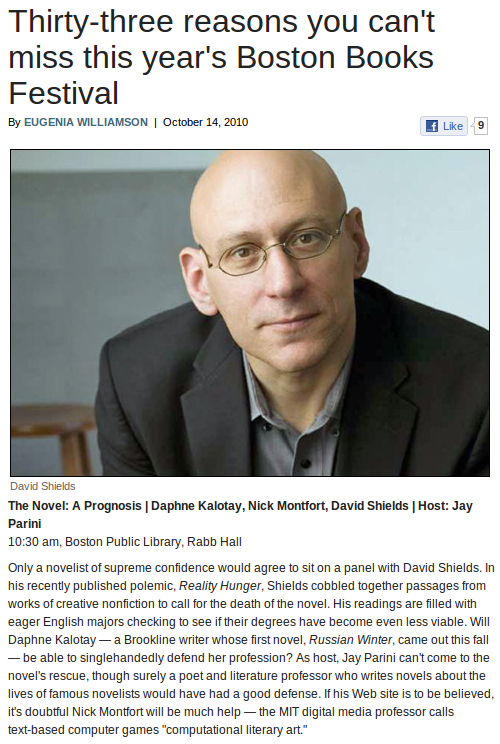 You'll see that Eugenia Williamson of The Boston Phoenix considers me "a novelist of supreme confidence" – wow! I'm flattered!