Joint Work
William Gillespie
Nick Montfort
Scott Rettberg
Dirk Stratton

read from three bizarre and exciting
literary collaborations
with heart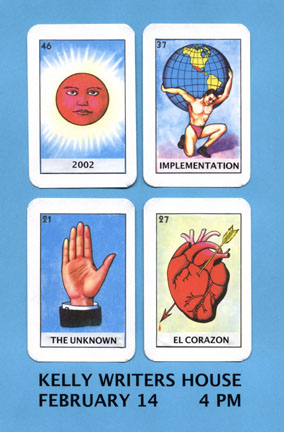 Thanks to all who attended Joint Work and made the reading a great success. Amazingly, although it was a Saturday and the Day of Love, The Arts Café was packed. Everyone seemed to enjoy our readings from 2002: A Palindrome Story, Implementation, and The Unknown. Many thanks to the Writers House, and particularly to Jen Snead; also, thanks to Jill Walker for the photos below.
2002: A Palindrome Story
Nick Montfort & William Gillespie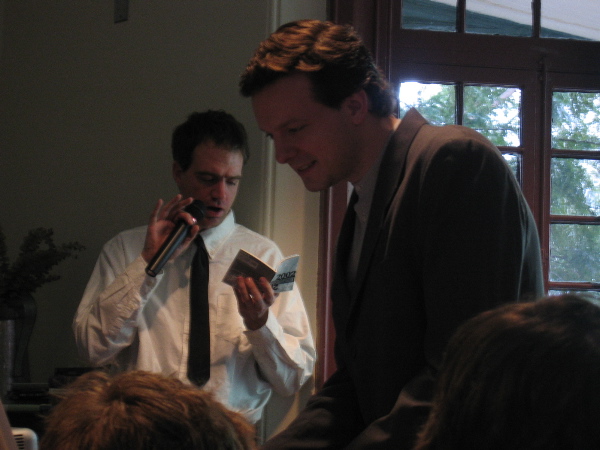 The full text of 2002 is available online in HTML version and can also be viewed in a Java applet, Reifier. The site has other resources, including palindrome creation software Deep Speed, criticism of 2002, and a page where the print edition (illustrated by Shelley Jackson) can be purchased.
Implementation
Nick Montfort & Scott Rettberg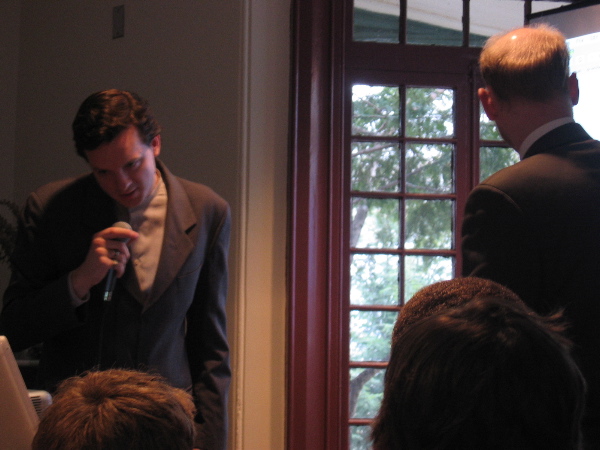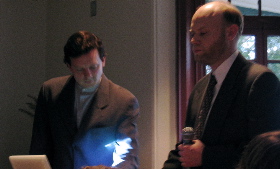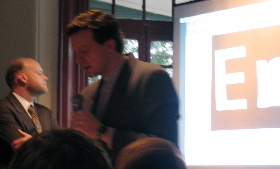 The Implementation Web site will have the full novel on it (it is being released serially) and offers photos of the stickers that make up the novel in various places around the world.
The Unknown
William Gillespie, Scott Rettberg, & Dirk Stratton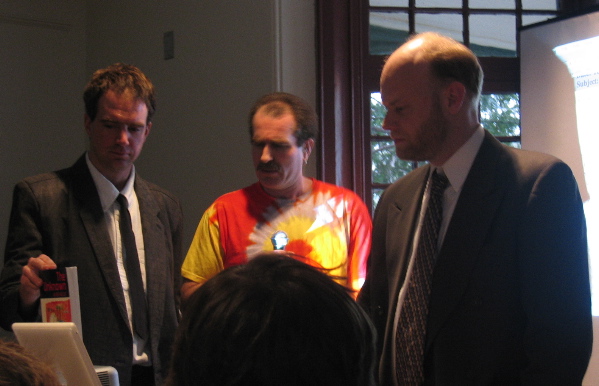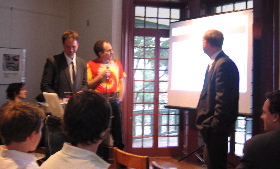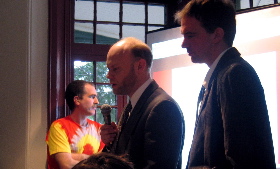 The Unknown is available for free on the Web. The anthology that the hypertext novel is about, The Unknown Anthology, can be purchased from Spineless Books.
2004-02