Radical Books of 2011, 5/10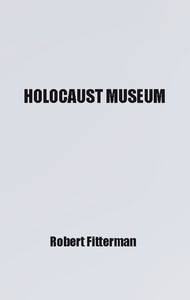 Holocaust Museum, Robert Fitterman, Veer Books, 9781907088346
Here is an extraordinary list, a simple and straightforwardly organized book of metadata (in this case, photo captions) that gives a very detached view of the 20th Century's most unthinkable occurrence. What is fascinating is that while the book comments on some of the tropes of memorials, Holocaust museums, and records of trauma in general – enumeration, detachment, clear identification and humanization of individuals – it nevertheless becomes an effective testimony of the Holocaust and of how it was inextricably involved with ordinary life and events and histories, beyond the horrors that were ordered and organized:
> A German-Jewish family poses outdoors for a family portrait with their dog. [Photograph #69297]
The book is conceptual, but seems to be as far from a conceptual joke as is possible. Unlike much conceptual writing that begins with appropriation, it demands to be read entire. This is in many ways a simple book, and in many ways an extremely complex engagement with history, memory, and writing.